I am pleased to announce the 2019 release of my book!
Navigating Relational Landmines: A Collection of Relationship Tips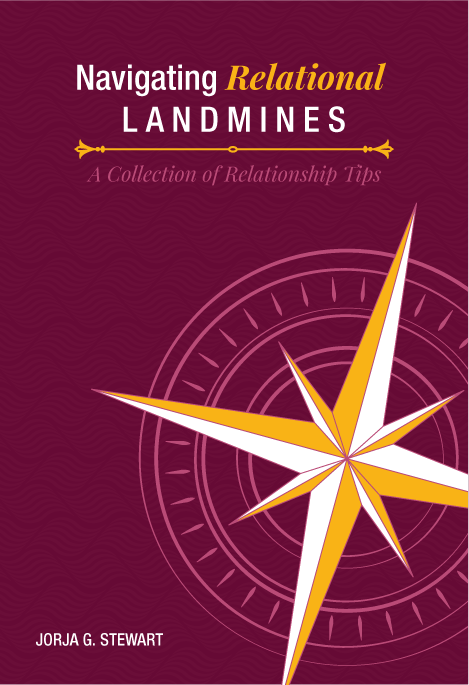 Available on Amazon for purchase in Paperback or on Kindle.

Book Summary
How do you pick up the pieces of your shattered dreams when your first- born child arrives two and a half months prematurely and has cerebral palsy as a result? How do you cope when you give up a teaching career and feel like a duck out of water as a stay-at-home wife and mom? How do you handle a strong-willed child? How do you avoid overlooking the compliant child? How do you find time to talk to your spouse? How do you learn to understand your spouse when they think very differently than you? How do you know which decision is the right one? How do you serve sacrificially without grumbling about it? How do you ever find time for yourself? When life swallows you up, is there still a rainbow of hope in the future?

These are some of the questions Jorja Stewart wrestled with in her daily journals. She now has a closet full of those journals, spanning more than 40 years. Pulling from the stories contained in those pages and adding wisdom gleaned over 69 years of life, Jorja created the book Navigating Relational Landmines. It is her hope that these lessons will help others to successfully navigate their way through potential landmines in relationships and find the rainbows of Gods blessings in their lives.